Historically the highest-grade silver mine in the region.
Pinguico Mines Co. was listed on the New York Stock Exchange.
Pinguico operated from 1890 to 1913; operations ceased due to the Mexican Revolution.
Only 8km (5 miles) from El Cubo.
Above and below-ground stockpiles will be transported to El Cubo for processing.
Underground drill program underway to define a maiden resource!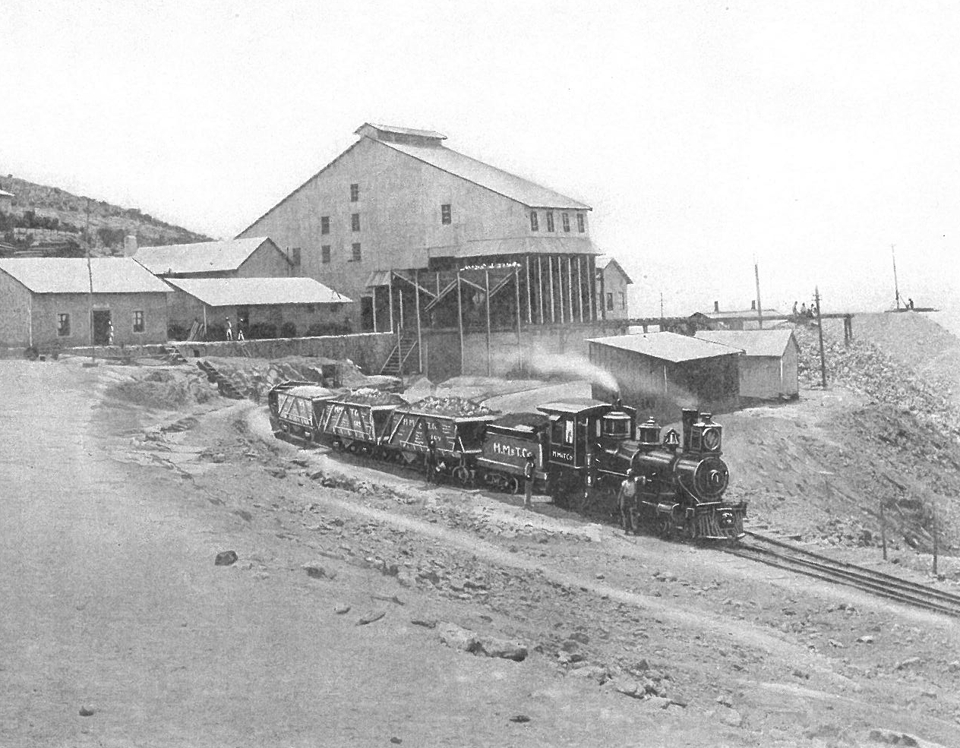 Above ground stockpile is only 5 miles from El Cubo. Mineralized material from Pinguico can be easily transported to the El Cubo Mill for processing.
Pinguico Historic Stockpiles Resource
(as per Jan 2021 Preliminary Economic Analysis)
Tonnes
Silver
(g/t)
Gold
(g/t)
Silver Eq.
(g/t)
Silver Eq.
(ounces)
Indicated
210,600
79
0,6
127
860,000
Silver Equivalent: (1 ounce gold = 80 ounces of silver)
Based on average of 5-year historic silver and gold prices.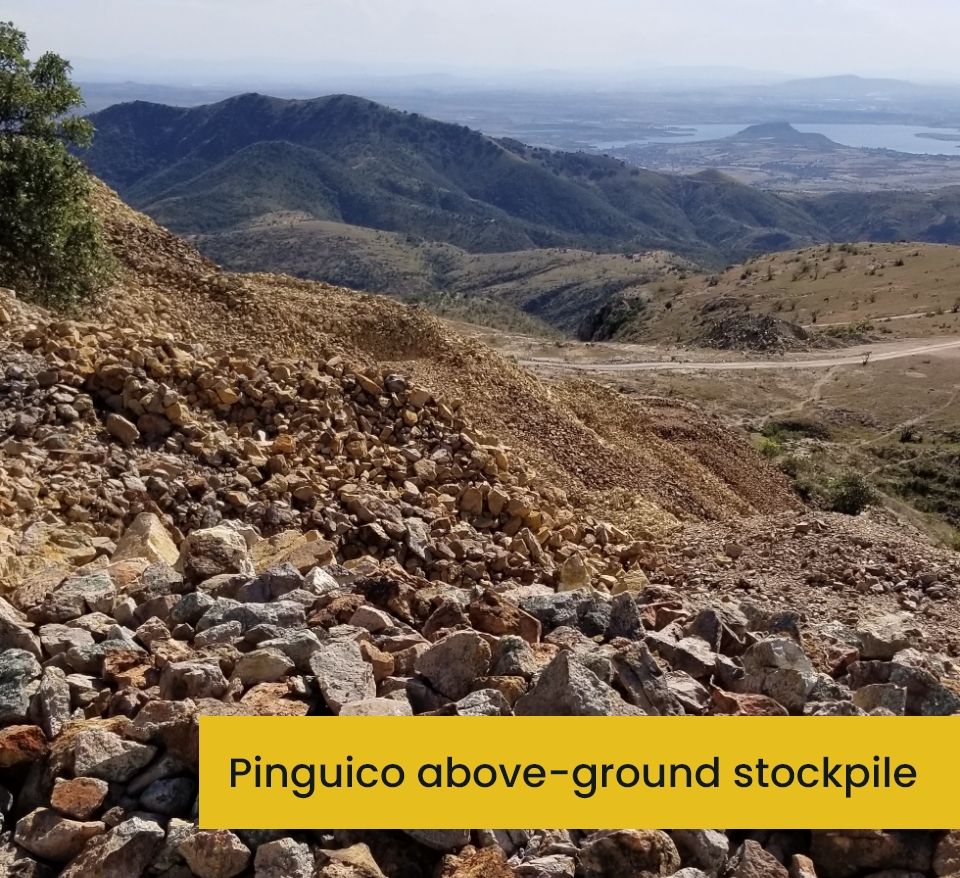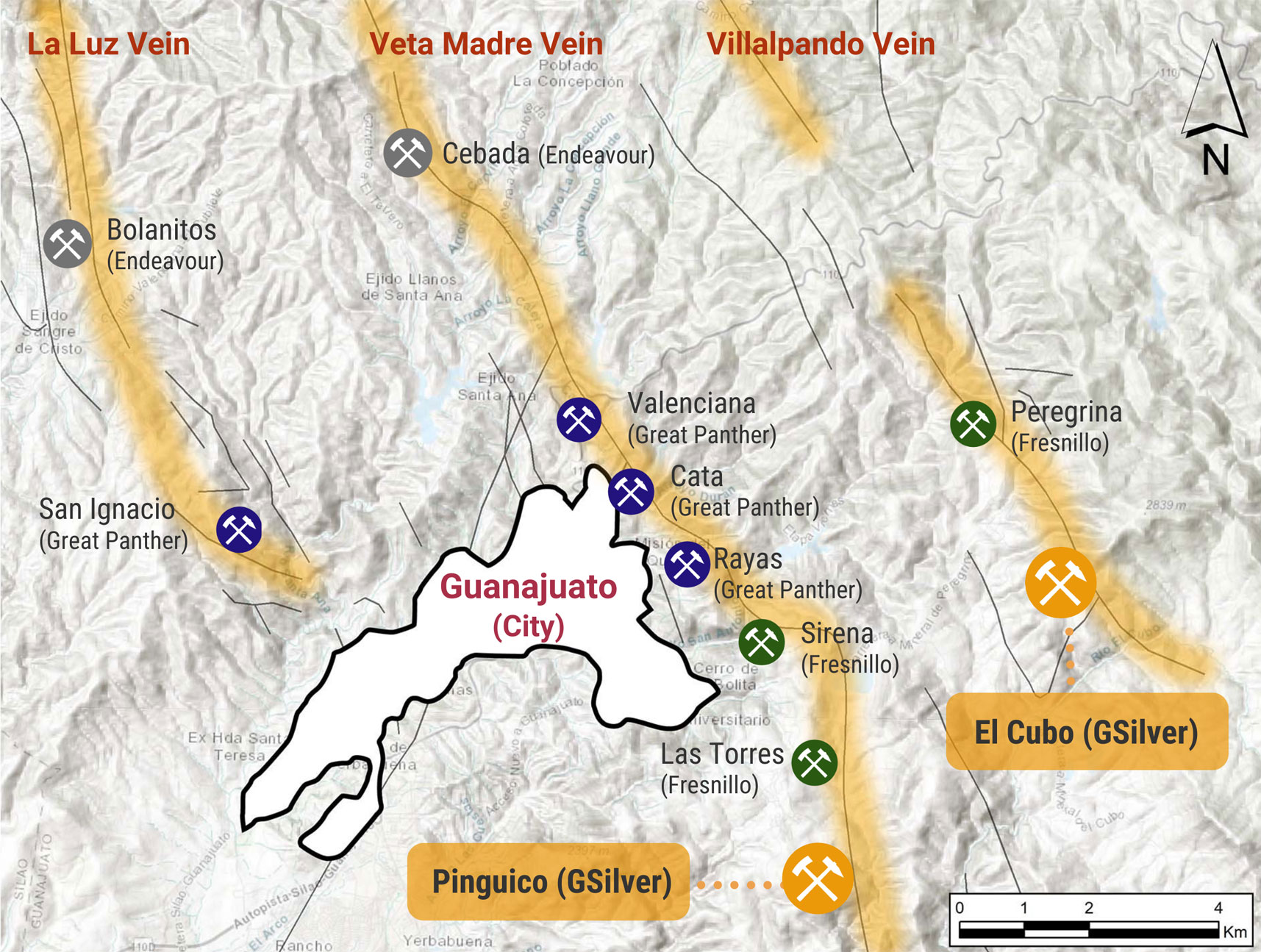 The primary geological structure in the area is the Veta Madre; this is a large multi-pulse system that is responsible for several prolific silver-gold mines along its trend. Where the Veta Madre collides with the Pinguico system is a potential "Game Changing" drill target.