In addition to the El Cubo Mine and the El Pinquico Mine, the Company has over 7800 hectares of prospective mining claims within the Guanajuato Mining District.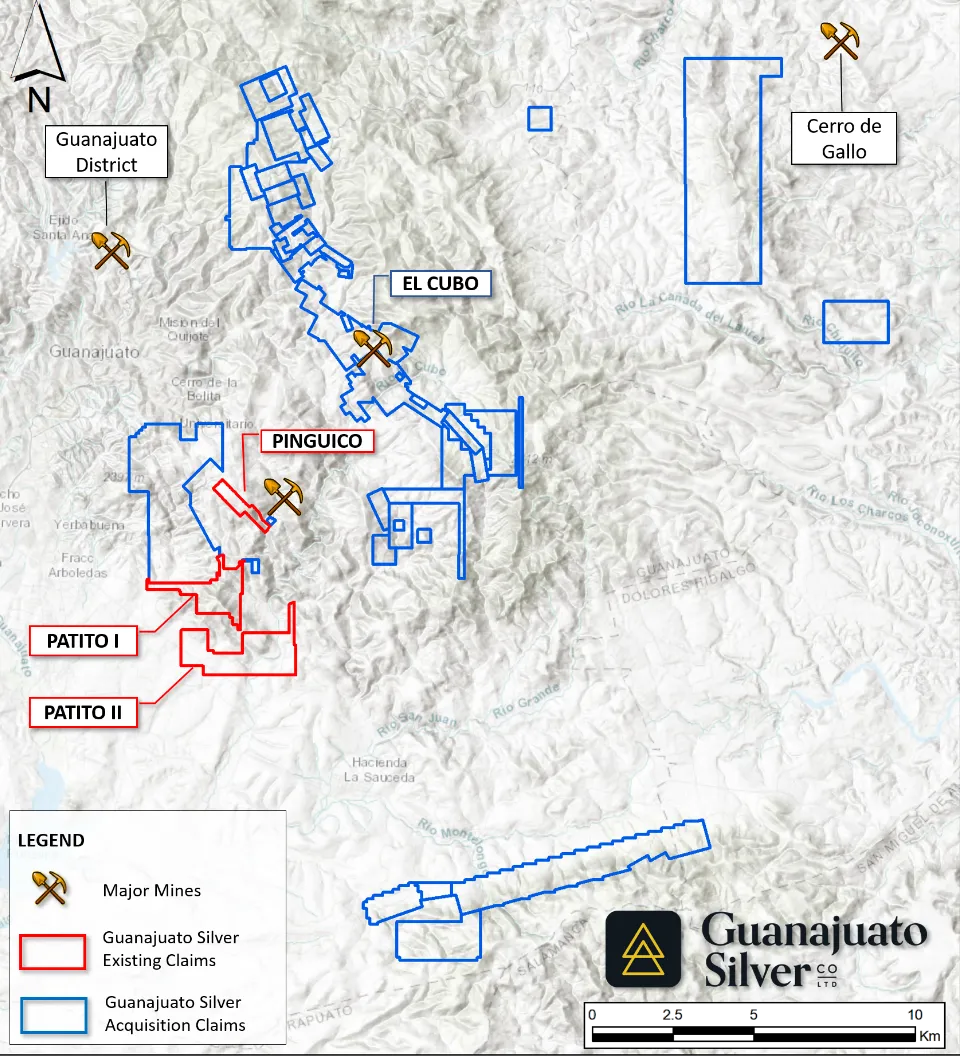 Patito I & II
Patito 1 is located 1.5km south of the El Pinguico Mine.
Patito II is located 3km south of the El Pinguico Mine.
Similar geology to El Pinguico.
No drilling has occurred to date.
Excellent access to mining infrastructure and skilled labour.
Compelling magnetic anomalies at depth.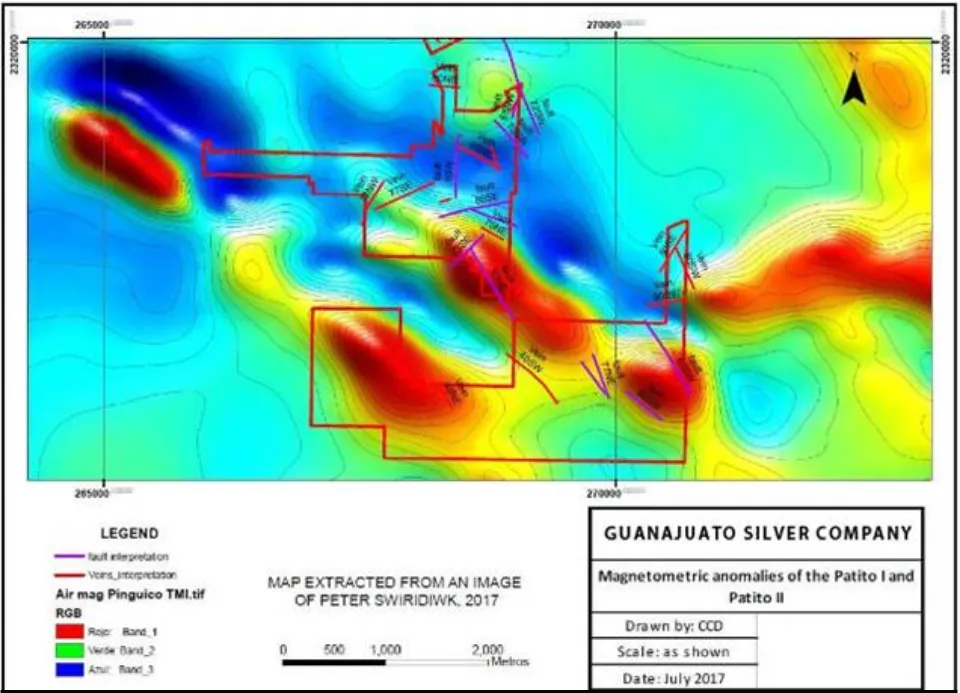 Analy I & II
Located 100km east of the City of Guanajuato, Mexico.
Concessions total 722 hctares.
This is an old Silver-Lead-Zinv mining camp that has never been explored using modern exploration methods.
Exploration priorities will include geological mapping and reconnaissance float and subcrop sampling, as well as mapping and sampling on the old mines and working that exist within the concession areas.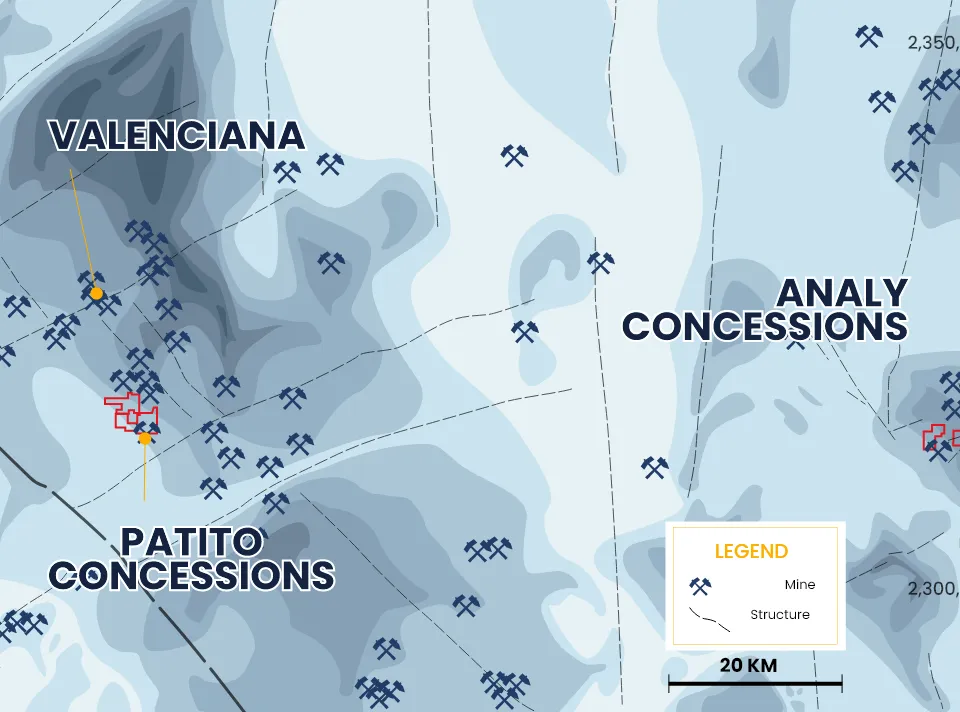 Three Amigos
Three mining concessions: El Ruso, Ysabela and Camila.
Historic gold, silver-lead-zinc and mercury producing area.
Located near border of Guanajuato and Queretaro in central Mexico.
Concessions total over 1430 hectars.
A first-stage exploration program is planned for the El Ruso property; this will be the first modern mineral exploration within the area.