---
REGIONAL MINING HISTORY OF GUANAJUATO: 1500 - 1700
The 500-year mining history of Guanajuato, Mexico began when the Spanish initiated mineral exploration in the region in 1520 and was followed by significant silver discoveries during 1548-1554 near the San Bernabé mine - west of present-day Guanajuato. The discovery of silver led to settlements in the region, and eventually, Guanajuato City was established as one of the premier mining districts in New Spain.
In 1548, the first silver vein - San Bernabé - was discovered by a local mule driver. At that time, the silver ore was hand-mined and sorted, then transported by mule to the neighboring region of Zacatecas where it could be milled. In 1558, the first mine shafts were sunk at the Rayas and Mellado mines, leading to the discovery of the now-famous Veta Madre (Mother Vein) of Guanajuato. Today, the Veta Madre can be seen running along the hills of Guanajuato for 30 kilometers trending northwest to southeast, and is marked by mines and shafts along its length.
These discoveries triggered an exploration rush that led to the identification of the Valenciana, Tepeyac, Mellado, Cata, and Sirena silver mines. From 1760 to 1810, the Guanajuato mines accounted for 30% of Mexican silver production and 20% of the entire world's output of silver. In fact, silver discoveries at the Valenciana Mine in 1771 were estimated to have produced one-third of the world's silver.
HISTORY OF THE EL PINGUICO SILVER & GOLD MINE
The El Pinguico Project is comprised of two historic mines - the El Carmen and the El Pinguico. Early work on the El Pinguico Property is thought to have commenced around 1890 and exploitation of its rich deposits began in 1904; one-year after ownership of El Pinguico was transferred from The Guanajuato Development Company to The Pinguico Mining and Milling Company. In total, the mine was in production from the late 1800s to 1913 and produced over 200,000 ounces of gold equivalent (EMBSA, Proyecto El Pingüico, 2014). After several years of successful operation, the mines were closed due to local violence associated with the Mexican revolution.
Later, in 1932 an engineer named Luis Frausto carried out feasibility studies at the two mines - El Carmen and El Pinguico - and according to his calculations, 75,000 metric tonnes of potentially economic mineral with estimated grades of 300 to 400 g/t Ag and 4 to 5 g/t of Au exist at the mine.1
"[T]he shaft was carried on down to the 350' depth where a short cross-cut encountered a narrow vein of rich ore which afterwards proved to have been the apex of the values in a true fissure… This narrow vein rapidly widened as depth on it was attained until it reached a width varying from 10' to 33' all highly mineralized from wall to wall… After the pay ore was found… it became the most talked- of mine in Mexico; its record is still ranked as one of the greatest bonanzas of modern mining in Mexico…" - G. W. McElheney, October 1945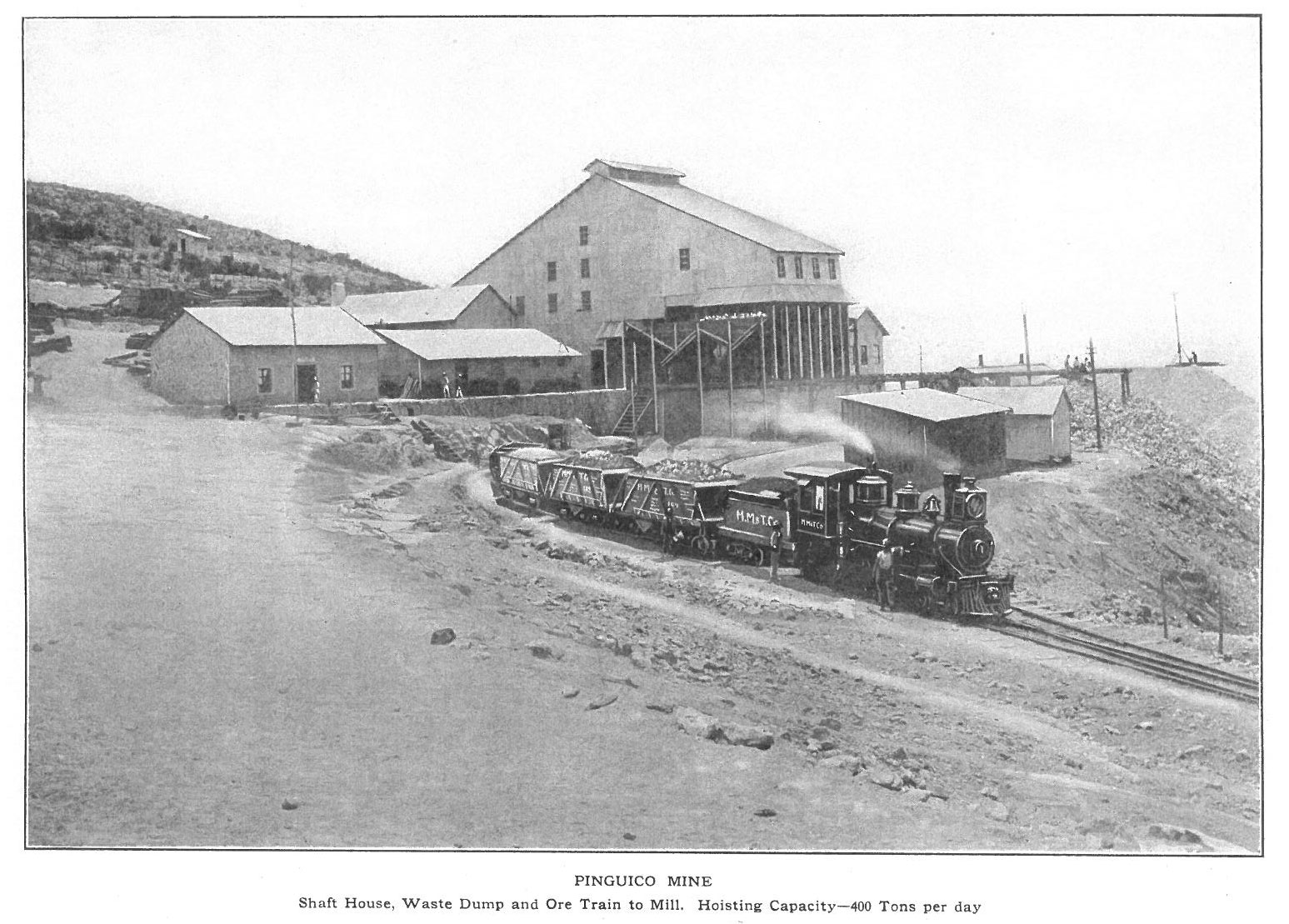 1 Of course these figures are historic in nature, have not been verified, and should not be relied upon. Additional work is required to verify the tonnage and grade of any minerals at these historic mines. A "qualified person" as defined under NI 43-101 has not done sufficient work to classify this historical estimate as current mineral resources or mineral reserves and Guanajuato Silver Company is not treating the historical estimate as current mineral resources or mineral reserves.